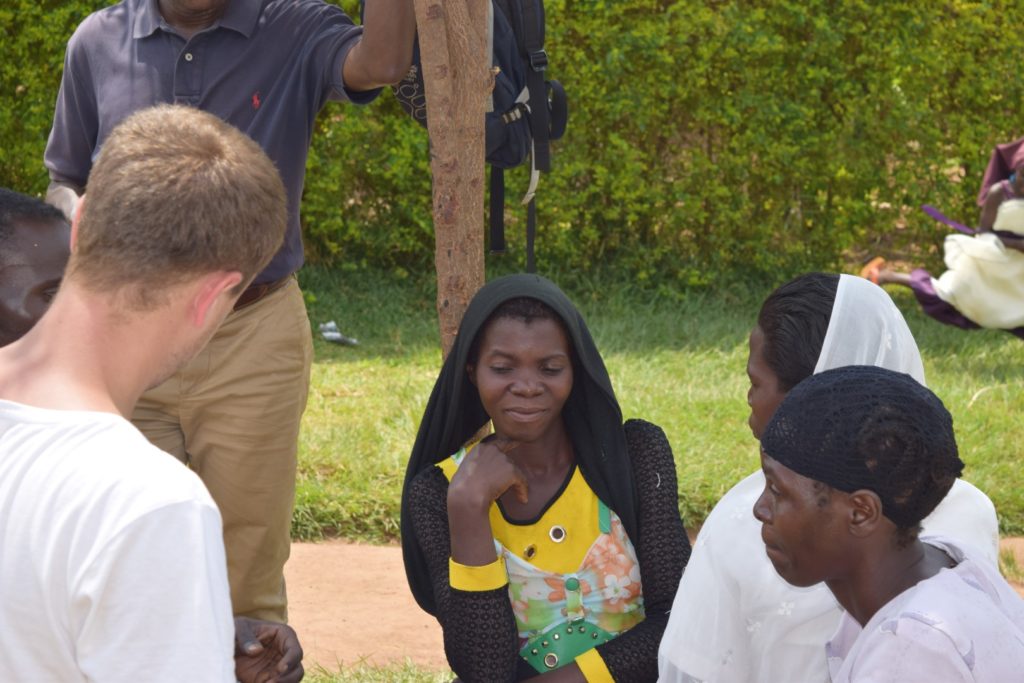 Zahara is 30 years old and has four children. Two of them are attending our school, the other two are already too old, so they have to go to other schools. Zahara earns her money by selling bananas, which are mostly made from matoke (a banana porridge). At our request, she explained to us her business model: She buys a whole perennial bananas (about 20 – 25 kg) for 30,000 UGX directly from the truck and then sells them on the market for about 33,000 UGX within one to three days. So she just makes a profit of 3,000 UGX in that time, which is equivalent to not even one euro. Even for Ugandan standards, this is a very bad income. It is hard to imagine how Zahara can live with her four children for several days.
She explained that sometimes she eats nothing and is often allowed to eat with neighbors. Sometimes she has to eat her own bananas, which of course reduces her profits. Her starting capital from the CCP has used her up for her living expenses (rent, medicines, children's school, etc.), and she often finds it very difficult to raise the 30,000 UGX to buy a banana tree from it again.
A particular problem for them is that the bananas sometimes spoil quickly if they are already very mature and they will not get sold in such a short time. When asked what she needed most, she said she needed new seed money to buy more bananas, then sell more and make more profit. However, we consider this to be very questionable because she says it sometimes does not even manage to sell a shrub before it becomes moldy.
There does not seem to be enough demand in our opinion to sell more bananas in the same or less time. What Zahara needs next to money would be helpful in planning her business. We asked her if she would rather do something else to earn her money, but that was denied because she had done so long with the bananas and could do well.
But maybe we have to persuade them to do something else to make more profit. There are a lot of banana vendors on the streets, it's a very hard business and maybe we can find something for her that will make her more money.